Be sure to read every chapter of Through Lya's Eyes in high-definition at Comicpunch.net. We are the best place to read all and upcoming chapters of Through Lya's Eyes online.
Through Lya's Eyes
Share this comic on social media!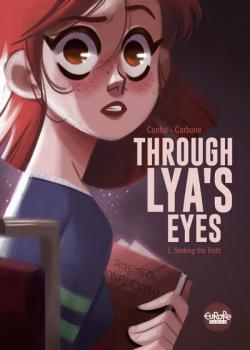 The day before her seventeenth birthday, Lya's life changed forever. Hit by a speeding car and left for dead, she lost the use of her legs as well as some of her faith in the world... Lya learned to live again with the support of her parents. But having discovered that someone bought their silence, Lya is determined to unmask the perpetrator and obtain justice. Her search for the truth takes her to a famous law firm... and down a dangerous path. With the help of her friend Antoine, she'll stop at nothing to get to the bottom of it all...